Individualised and group coaching to develop your voice for optimum performance in broadcasting, podcasting, teaching, speaking, training and more.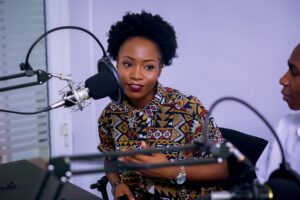 Your voice is an amazing instrument. 
Use it to express your thoughts, your ideas, your self.
You have something to say that someone, somewhere needs to hear.
Discover how to:
Use your breath to power your voice

Improve your vocal tone

Add "theatre" to your voice

Employ the melody of speech

Use phrasing, tempo and pitch to bring words to life

Enhance pronunciation, intonation and enunciation

And much more.
Group courses and individual coaching starting soon.
Register or Connect via our contact page
We'd love to design a personalised coaching package just for you.